Etcetera
Watch Parts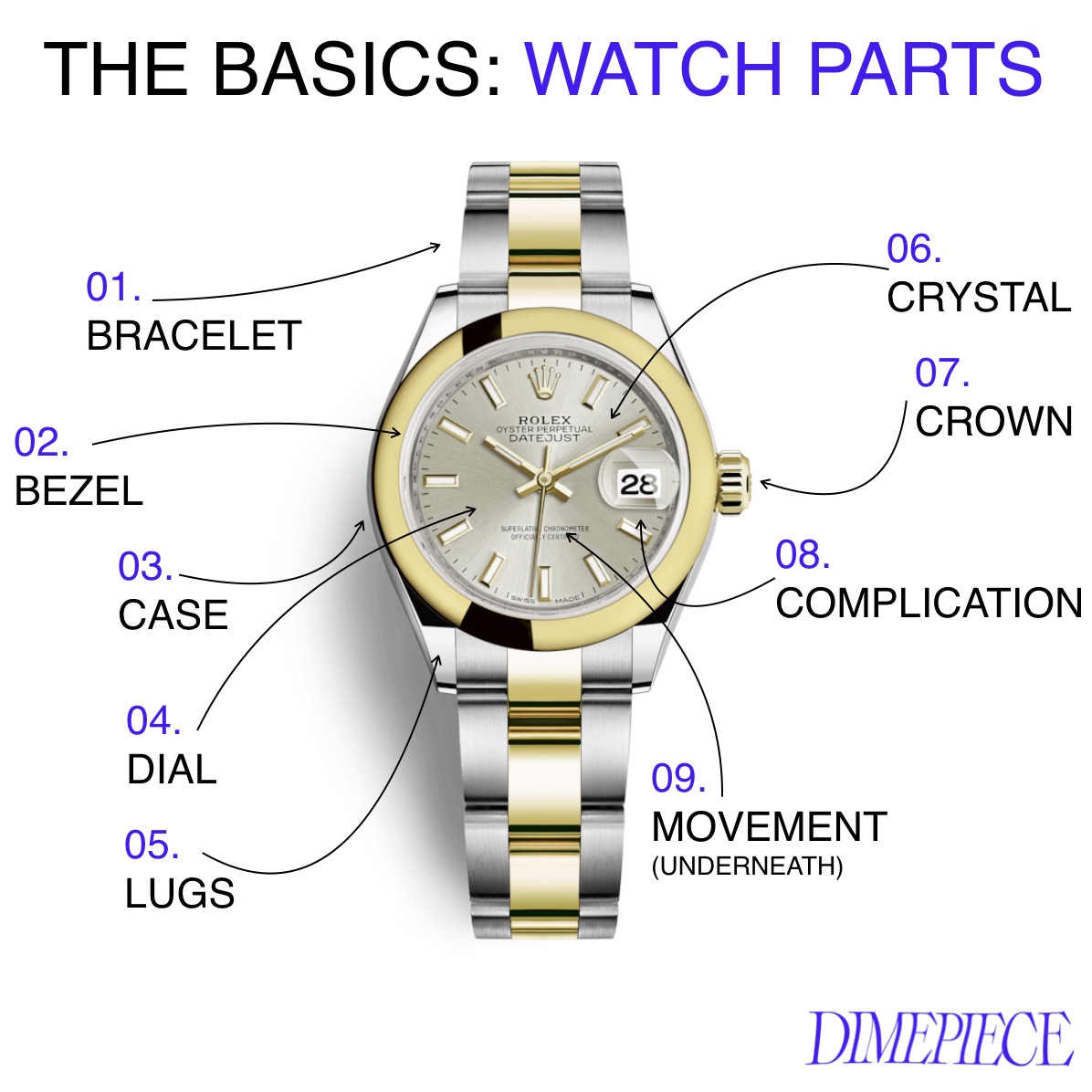 Watch Parts
So okay: you're here, and that's a great first step. Let's familiarize ourselves with some basic (but not, you know, basic) terms to acquaint ourselves with the fundamental architecture of a watch.
BRACELET – The metal wrist strap of a watch. You can also use "STRAP" when referring to anything that's not metal (i.e. leather). The bracelet can be stainless steel, yellow gold, white gold, platinum, etc.
BEZEL – The metal ring surrounding the crystal of the watch.
CASE – The metal housing the watch's movement.
DIAL – The portion of the watch that displays the time.
LUGS – The parts of the case that extend for attachment of a bracelet or strap. There are many different designs and styles of lugs.
CRYSTAL – The plastic or sapphire covering that allows the wearer to see the dial and tell time!
CROWN – The knob on the side of the watch that pulls out to set the date and time. It also is used to manually wind mechanical watches.
COMPLICATION– A feature of the watch beyond telling time, i.e. day of the week, date, month, moon phase… etc.
MOVEMENT – Either quartz, automatic, or manual-winding, the movement consists of many small parts that allow the watch to run and keep time.
But wait, there's more. Once you start getting the fundamentals, you can start exploring the details, which is the fun part.
MORE ON THAT SHORTLY :)