Dream Watch: The Cartier Tank Cintrée
By Isadora Lin
"Dream Watch" is an essay series in which different contributors dive into the watch of their dreams. In the process, Isadora Lin asks: what does the Tank Cintrée and the Real Housewives of New York have in common?

︎
When I started working in finance, I was a Chinese Brazilian immigrant from a Casio-wearing engineering family, surrounded by mostly white men climbing the corporate ladder in Rolexes, Panerais, and Pateks. There wasn't an office uniform starter pack for women in the same way that men seemed to be issued the exact same Brooks Brothers button downs, Hermès ties, and Ferragamo loafers on day 1 of training.
I looked to the one senior woman in the office for cues. She paired her understated but chic (today we would call them "quiet luxury") shift dresses with a gold watch with Cartier printed on the dial. I asked about the story behind her watch over a Seamless delivery sushi dinner, and she told me it was a Cartier Tank Cintrée from the 1970s she'd purchased at auction as a bonus gift to herself. When I googled it later that night, I went down the rabbit hole and realized that the Tank Cintrée was not unlike, bear with me here,
The Real Housewives of New York City (RHONY)
.
A bit of context:
RHONY
premiered in 2008 around the same time I premiered in NYC. Like the Real Housewives franchise, I started in Southern California but my future was two time zones ahead of my home. After four years of learning to speak East Coast at an Ivy League, I spent most nights sleeping under my desk as a Wall Street investment banking analyst. On the nights I made it home, I would catch up on episodes of
RHONY
.
As someone who told time using her Blackberry (RIP), I started to notice the housewives were rarely without a watch. Nor was my Tank-wearing mentor. She was my "work RHONY": my own Luann, Ramona, Bethenny, Jill, and Alex all rolled into one. And I began to see the parallels between this franchise and her watch.
The Real Housewives of Orange County
may have been a first of its kind but
RHONY
showed us that the now-familiar formula would last for generations.
RHONY
ushered in a new era of soon-to-be reality famous housewives popping up across the country and around the world, debatably eclipsing the original housewives in the process. Building on the Tank Normale, the Tank Cintrée did the same thing.
Created in 1917, the Tank Normale took its inspiration from an aerial view of the design of World War I's Renault FT-17, the first tank to house its weapon in a fully-rotating turret. The watch's square case is its main housing, the brancards (case sides) represent the tank tracks, and the chemin de fer ("railway") minutes ring on the dial is a stylised version of the tank tracks. The Tank Normale – with its now iconic black Roman numerals and sapphire cabochon – was a fresh take on a timepiece compared to the more sinuous, pocket watch-y Art Nouveau alternatives of the time.
Due to its growing popularity, Cartier released its first variation, the Tank Cintrée ("curved tank"), just over a century ago in 1921. The original design, at the visionary hand of Louis Cartier, was stretched into an elegant rectangle and the case shape was literally curved to better sit against the wrist. It was daring, modern and utterly audacious. Dripping in Gatsby glamor, it symbolized the seismic changes of the Roaring Twenties and was later favored by icons from Fred Astaire to Ralph Lauren.
"At the time of the Tank Cintrée," says Franco Cologni in
The Cartier Tank Watch
, "[its] natural curve was indicative of an advancement in style, demonstrating that watchmaking was still a vast field to be explored." Indeed, the Tank Cintrée ushered in at least seven other variations of the Tank in that decade alone. It opened the door to, among others, the Tank Louis (which we know as the default Tank today), the Americaine and the Française.
Although the sporty Française was the Tank model I spotted most often on
RHONY
, the Cintrée best captured its spirit. It is commonly regarded as a watch design driven by aesthetics, perfectly paired to the wearer who only cares about appearances – but what it accomplished at the time, challenging conventional thinking with its new case shape, impressively thin construction and massive size on the wrist, was nothing short of radical.
Similarly, it is easy to dismiss Ramona's crazy eyes or Bethenny and Luann's regular blowouts as superficial ambient television showcasing the champagne problems of the rich. But in a world that had barely started keeping up with the Kardashians and was a decade away from coining the term "influencer," their willingness to put their lives on television was paradigm shifting.
Looking beyond their wine-fueled outbursts in the Hamptons, I saw brilliant entrepreneurs, tough negotiators, fierce mothers, loyal friends, and formidable enemies. I saw echoes of them in my work RHONY. She had drive, tenacity, ambition, and charisma. She wasn't afraid to take up space, didn't back down from a challenge, and wouldn't shy away from commanding a boardroom that looked nothing like her. Like the cast of
RHONY
and the Cintrée she wore, my work RHONY blazed a trail for her future self, inspiring me to do the same.
The Tank Cintrée's Art Deco design sits with one foot in the past and one foot in the future, ever relevant today. It has been re-released over the decades with different dial numerals, bracelet types, and colors just like
RHONY
has been updated over 13 seasons. And when I watch season 14 this summer – with Sai, Ubah, Erin, Jenna, Jessel and Brynn – I'm sure I'll see reflections of the original five women in them the same way I see the heritage of the 1921 Tank Cintrée in all of its descendants.
Shutting my laptop that night in 2008, I promised myself I would buy a Tank Cintrée with my own bonus. Little did I know that Lehman Brothers would collapse soon after that dinner, transforming the industry in the process. I used that recession to leave investment banking and that version of myself behind. There have been countless professional variations of me since that girl – founder, operator, investor, futurist, writer. But I'll always be fond of that version of me because, like
RHONY
and the Tank Cintrée I'll buy one day, it opened the door to everything that came after it.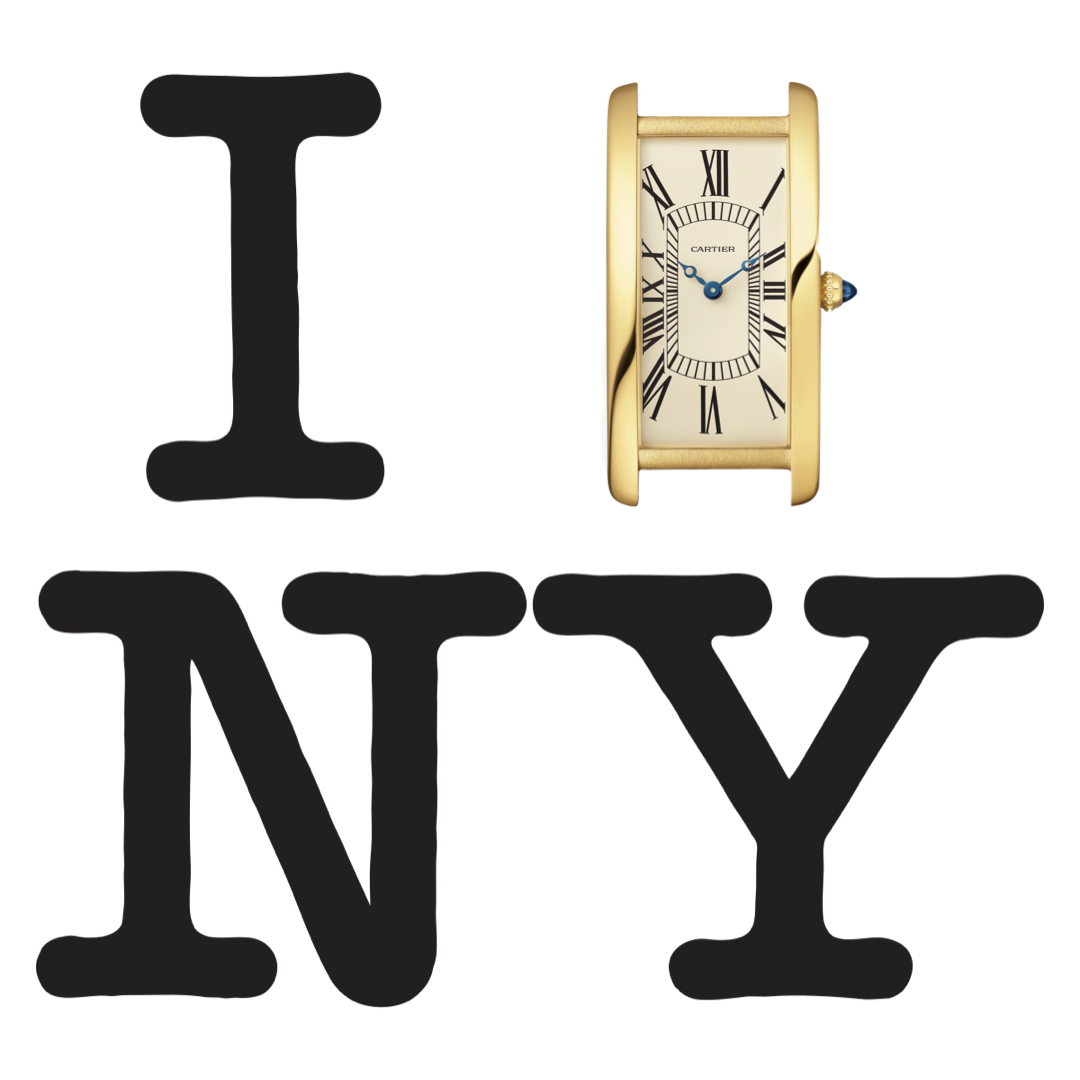 What does the Tank Cintrée and the Real Housewives of New York have in common???
An official Bravo promotional photo for season one of
RHONY
(2007) via Getty.
An official Bravo promotional photo for season fourteen of
RHONY
(2023) via Getty.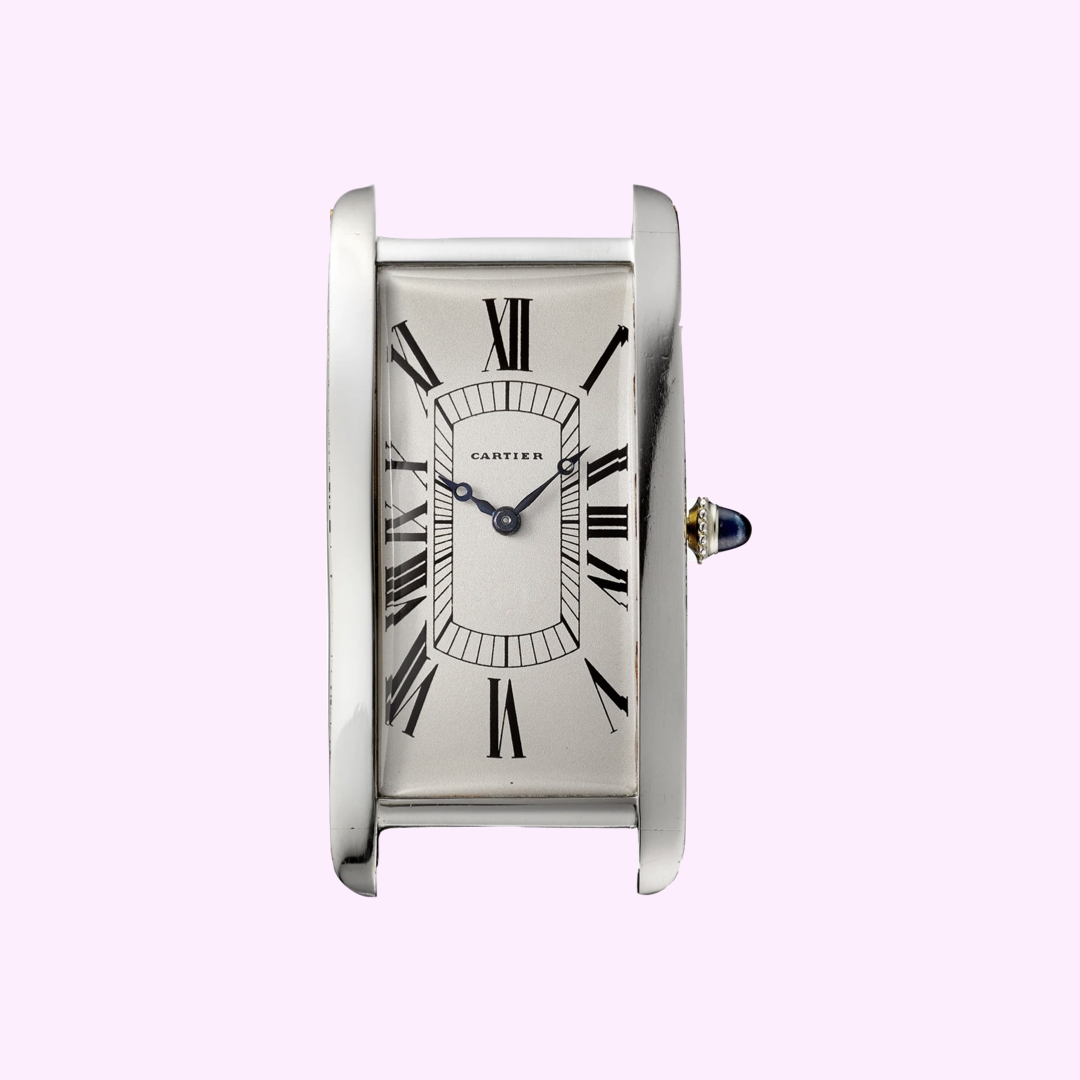 A Cintrée from 1924 via Cartier.
A Cintrée from 2021 via Cartier.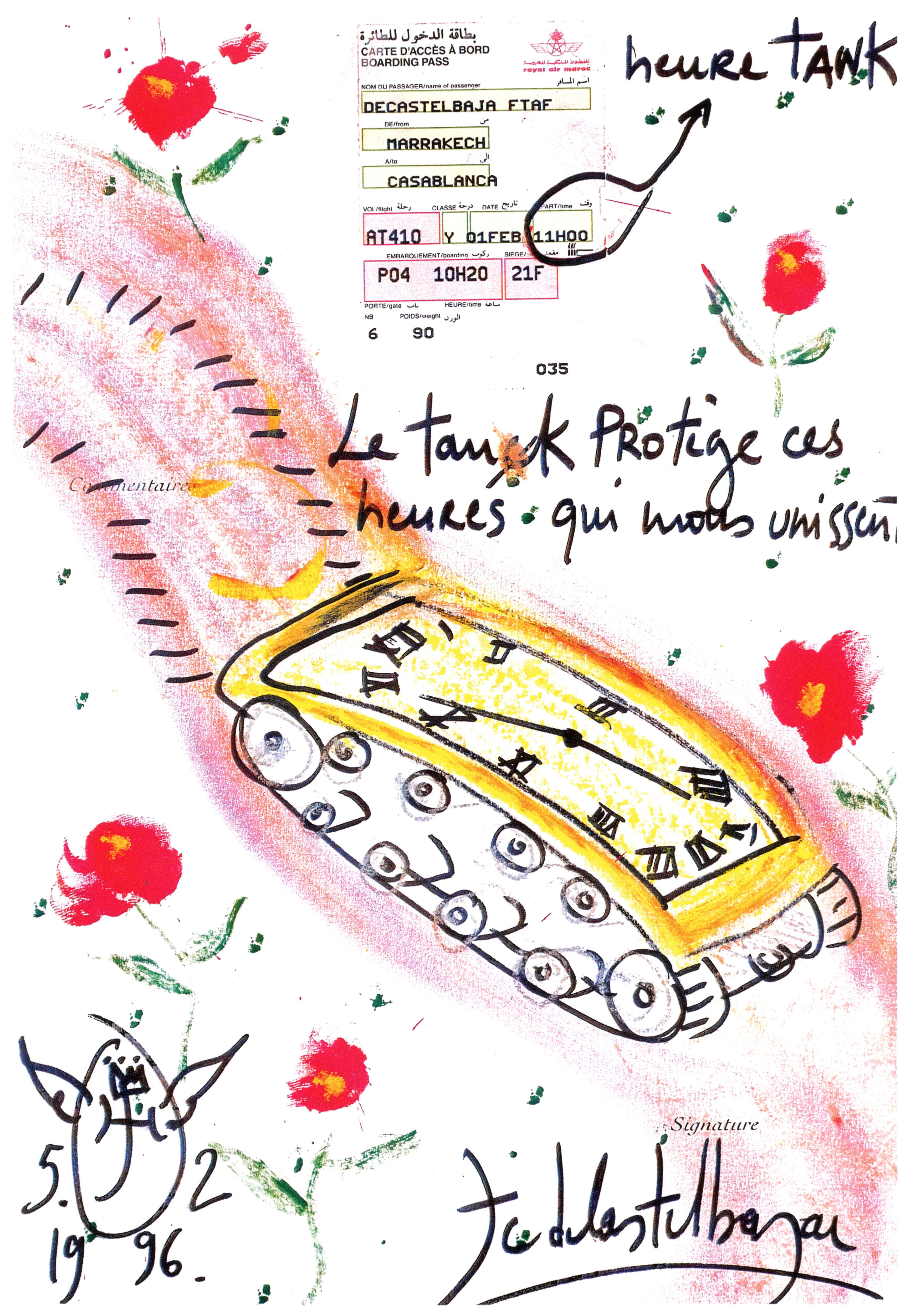 An illustration by fashion designer and artist, Jean-Charles de Castelbajac via
The Cartier Tank Watch
.
Steve McQueen in his Cintrée in a publicity portrait issued for the film, 'The Thomas Crown Affair', 1968 via Getty.
OG RHONY Bethenny Frankel wearing a Cartier Tank Française via Getty.
New RHONY Jenna Lyons wearing a Rolex via Getty. It appears none of the new RHONYs wear Cartier...
An illustration by fashion designer and artist, Jean-Charles de Castelbajac via
The Cartier Tank Watch
.
A unique Silver Cartier Tank Cintrée with exploded Arabic numerals dial, Paris 1926 via John Goldberger
Side view of the Tank Cintrée – see that curvature! Via
The Cartier Tank Watch
.
A drawing for a Tank Cintrée made for Princess Mdivani (1935) via
The Cartier Tank Watch
.
Nothing was the same.